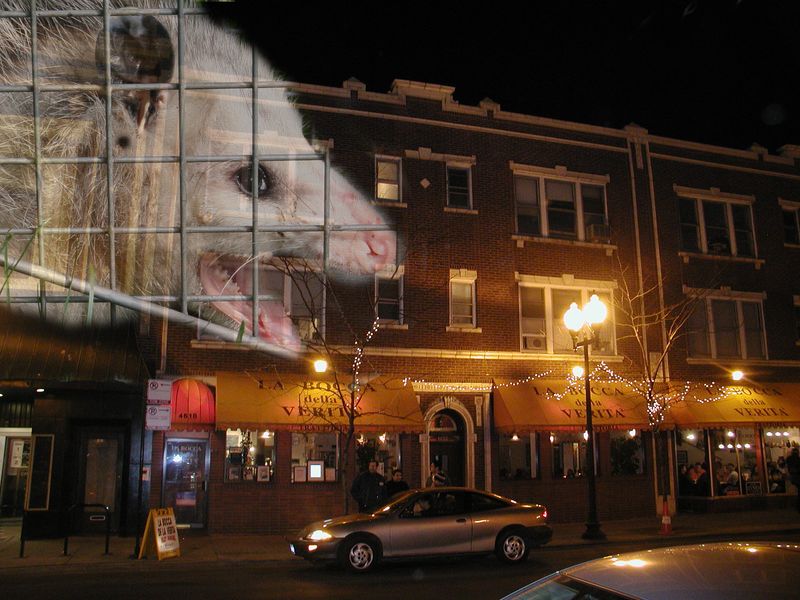 My brother in law made the pic above after I told him about a possum (opossum..whatever) that was almost literally knocking on our back door the other night. That's not a euphimism either. He was going through some trash out back and that just happens to be right by our bedroom door. I am terrified of possums. Jason always says "they look like ghosts...." which freaks me out even more, which, I'm sure, is why he always says it.
Thankfully we are moving. Soon. In a month. Holy crap. I have a lot to do. I better go.
P.S. The possum in the cage in the picture is one that my brother in law accidentally caught in a live cage in his yard a few months ago. *shiver* It looks like it's saying...."ahhhhhhhhhhhhhhhhhhhh". creepville.